There are not so many opportunities for the Cannabis aficionados to gather in peaceful and exciting fairs in Europe. Expogrow 2017 is featuring live stage music bands and Dj's, there's a video games truck, conferences and discussion forums, artistic performances, lots of entertainment this year in particular. But what's the story behind Expogrow? Is there some kind of recipe for the success of such event?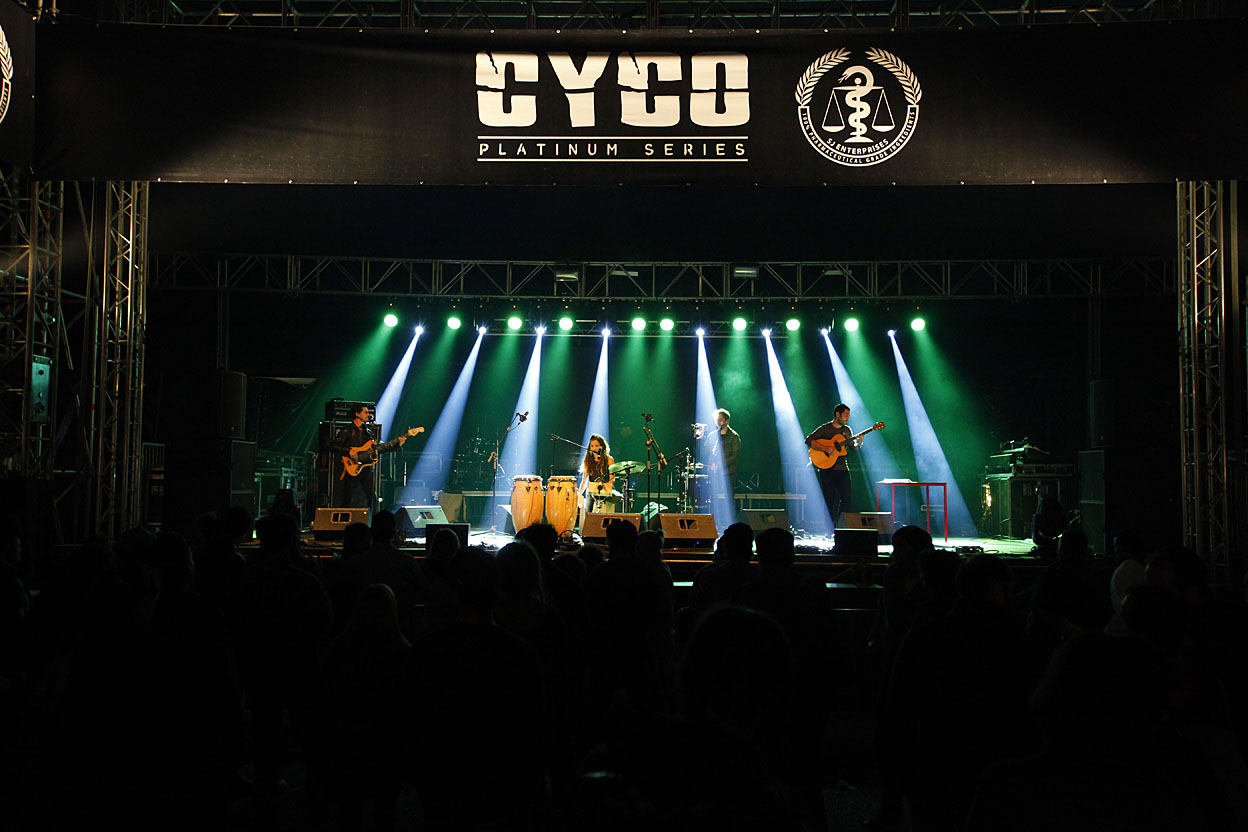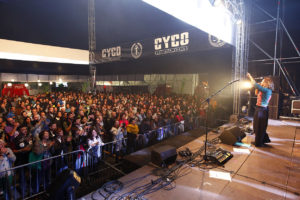 First of all we went and spoke with Thomas Duchene, the man behind Expogrow's success-story, founder and producer of the fair.
"A the beginning, the idea of Expogrow came from my wish as a simple businessman and brand owner, as I do have a number of previous marketing experiences in Europe. I got used to attend other Cannabis fairs with my own brand Plantasur . Sadly I must say that each time I've experienced a very similar dull feeling on each events. This is why I decided to make my own fair, now it's been 6 successful events in a raw."
"Each and every Cannabis trade used to show the same content: pure business content, products focused and almost no entertainment for both professionals and visitors. So a few years back I offered a couple of friends from the Cannabis industry to join me in order to create Expogrow."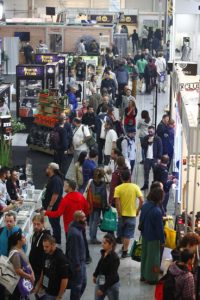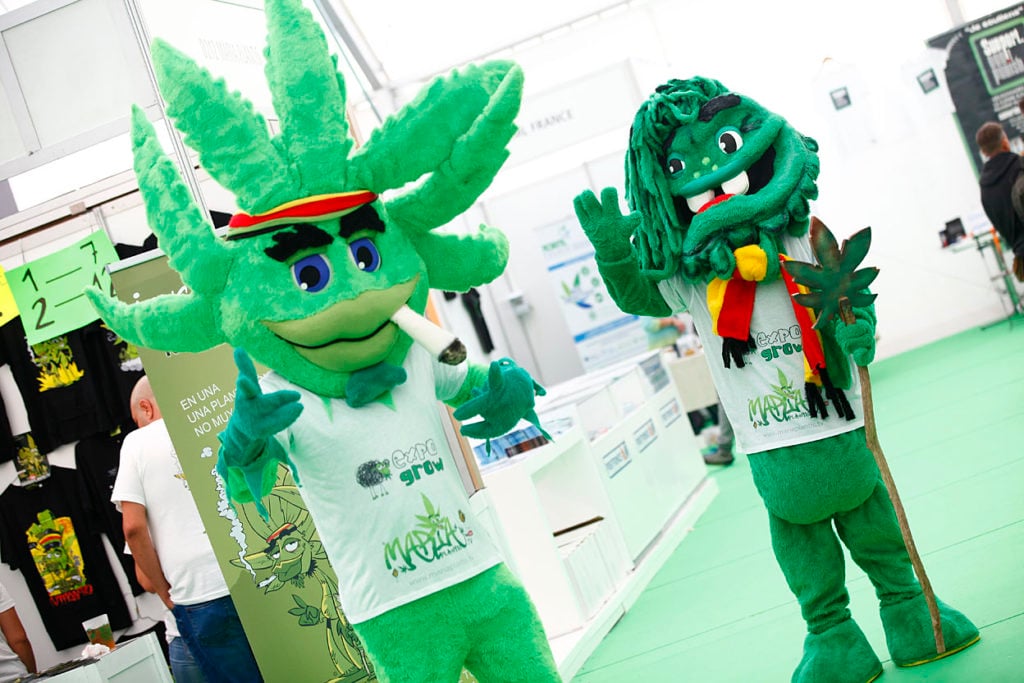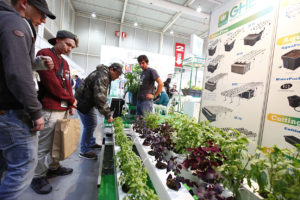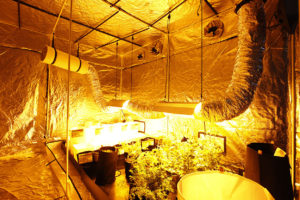 "Initially the idea was to make a change for and with the Cannabis industry, to design some sort of version 2.0 of the Cannabis fairs. Expogrow was designed both an opportune place business but also in the Cannabis aficionados spirit to welcoming each visitor in a clean and friendly place.
Expogrow means great food, good music and live entertainment, it means quality at that every minute. The fact we're border with France attracts a great majority of French visitors but the profesionals and the press are actually coming from all over the world.
This year in particular we're welcoming special guests for our conferences; scientists and social workers to debate about the different aspects of Cannabion stage with the participation of the crowd. Each new season, Expogrow is definitely the place to be, and it's been like that for a while now so we're looking into expansion, new happenings could be taking place in the upcoming years, stay tuned on Expogrow websites ;)."
---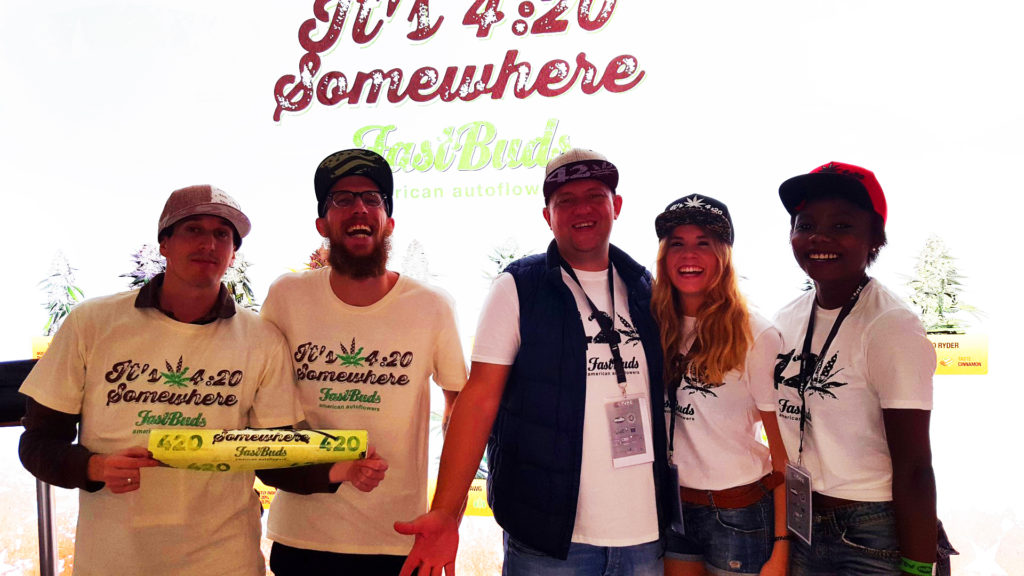 Fast buds: "It's 4:20 Somewhere"
As we took our first walk-in the exhibition on early morning, everyone was already busy making their booth ready for the opening. And as we passed in front of a clear-white booth displaying a huge "it's always 420 somewhere" we've immediately noticed the strain names: "Crystal Meth, Green Crack, LSD 25, Six Shooter, Californian Snow…"
Since we're very curious about strain names we couldn't resist stopping there for a few questions on-the-fly.
Hey guys have you heard that Oregon just banned a list of strain names to be sold in the state Cannabis legal dispensaries?
"Oh Really? We actually didn't know about that, but our take is that: as long as it's not offending people explicitly, should it be a problem?
Some people understand the point when it comes to the history of the strain names and they will walk towards a strain careless about the moral value of it because this is a strain they know they might like. On the other hand unexperienced growers or users are going to be pulled off by that name and that's okay too, it shows it's not a marketing thing. Names should be relevant with a strain type and that's the only relevant side about it.
We don't see the strain names as a real issue; if you take for example West Coast Og, it's something that carries explicit information about the feeling and the type of strain in itself. You don't need to know the strain type already, if it's a good name you will know what to expect from the strain. At Fast buds we believe any names are good as long as they don't represent an insult or a direct offense to individuals or groups of people."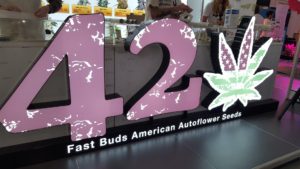 So how about producing autoflowering seeds only?
"We think it's the most simple and easiest way to grow Cannabis today. Autoflowering is our specialty and that's where we're best at. The new generation of autoflowering strains has nothing in common with the old ones. We can now see the autoflowering's gram/meter ratio producing as much as the feminized version depending on the strains.
Autoflowering is definitely where we stand with Fast Buds and this is where we will stay for the future." Says Stan Tukhar CEO of Fast Buds – American Autoflowers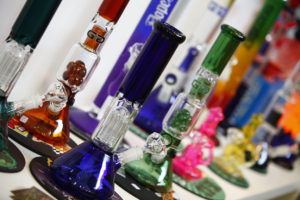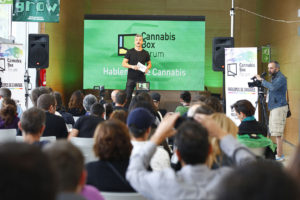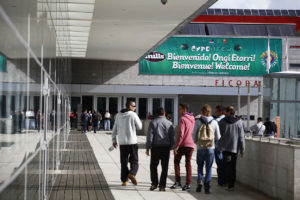 Further ahead as we still could feel our legs, a familiar booth sign rang out from the Facebook wall "Ministry of Cannabis".
At first the name sounded like some kind of activist blog or and NGO. But it's all about seeds again and we're Facebook followers of this bank. So after we've been we granted a charming welcome by the smiling Saskia Lagrande, we could ask her a few questions about her seeds business."
---

The Ministry of Cannabis
Hello Saskia, how does a Dutch lady ends up creating a bank seed in BCN Spain?
"Hi! I have been in this business for 18 years starting in Amsterdam at Nirvana Seeds for a few years. Later we partnered with Giulio and we started Ministry Of Cannabis. 4 years ago I decided to move to Spain for the sun, the tapas and the fiesta ;)"
About Cannabis strain names: how do you choose your strain names? What's your personal opinion about strain names in general? "Strain names are highly overrated; it is only the quality of the product that truly matters."
Some seed banks are exclusively focusing on autoflowering seeds, what is your take on that matter?
"I guess it's depending on your personal preferences, also about the space and time available. But if you have both I believe I always advise regular and feminized seeds over Autoflowering"
Why should any breeder try Ministry of Cannabis new varieties?
"We keep high standards of quality by selecting select our breeding seeds carefully.
Everything we sell is bred by us directly, so we understand what product we propose and the taste of it. Our varieties are carefully selected to create a palate that can satisfy everybody."
Can you tell us what strain seeds you would bring with you on a desert Island if allowed only 1?
"I'll always prefer Sativas but only one will be difficult, diversity is the spice of life ;). So let's say Carnival and Ultra white Amnesia."
How does it feel being in Expogrow this year?
"For us it was the first time attending this fair, we usually do other fairs. It was very nice to meet with the other professionals of the industry, there was a good vibe, people where relaxed."
What's your own expectations about the future of the seeds business in general?
"Ministry Of Cannabis is selling seeds since 2008. The business has changed a lot since I started back in Amsterdam, a while ago everybody knew each other in the seeds business where there was like a companionship feeling. I always believed that Breeding is like a living a cult; it's a state of mind. The true ones only will remain"
—————-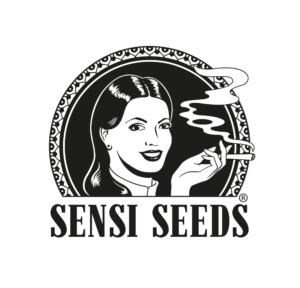 "Sensiseeds Charly: Rebel with a cause"
"Working at Sensi Seeds didn't happen overnight. It took a lot of efforts passion and courage to get here. I eventually began as a sales man in the Sensiseeds shops in Amsterdam and today, I am the CM-web manager for Sensi seeds while also taking care of the French forum, Cannaweed. I am also in charge of the grow rooms of the Hash Marihuana & Hemp Museum and the Cannabis College in Amsterdam. Multitasking is a company thing at Sensiseeds, allowing evolutions to happen ;). Anyways, I've always been a grower, so it's a normal thing to be knowledgeable about it if you're working in the Cannabis field.
To make a long story short, but if you dream to succeed then sometimes you know… you don't always need to do what you're told…"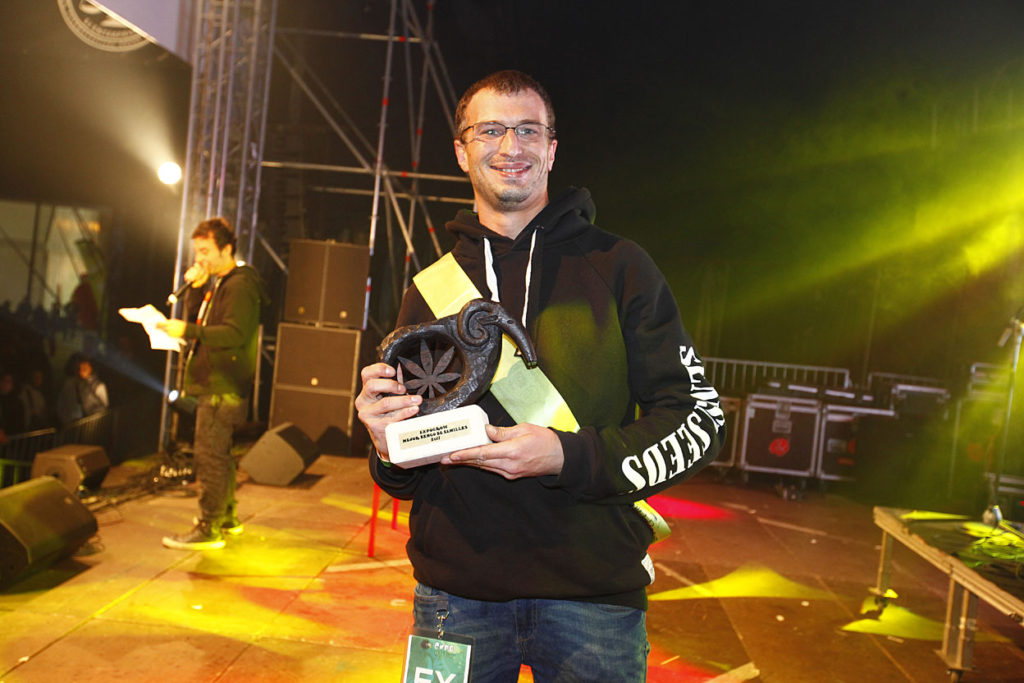 So what's the Eu community looking like nowadays?
"Today it's around 100k connected daily, the French speaking community is the largest one in Europe. Sensiseeds has been in the Cannabis business for more than 32 years, so the community is diverse in terms of age, lifestyles and concerns…
Since our products have been a reference in the Cannabis market in general, the demand from our fans is always high. But as you can see with our booth in Irun, we brought a lot of goodies and exciting new products with us such as our line of CBD products, as well as new feminized and autoflowering strains too."
What's the recipe to remain up to Sensiseeds reputation? It looks like today Sensiseeds is a must-have in any seed shop, how do you do that?
Passion for the plant is the key: everyone at Sensiseeds shares the passion whether they personally like to use cannabis or not. We also pay a lot of attention to customer feedback. They play a crucial role in the whole process. We extensively test our products to make sure the quality is maintained but if anything slips through the net, customer feedback allows us to react upon it quickly. We track and fix anything that looks suspicious!
Now if you If you were left alone on a desert island and allowed to taking only 1strain to grow, what strain would it be?
"It's a tough one, but personally I would maybe choose Sensiseeds Shiva Skunk, It's a cross of Skunk#1 and Northern Lights#5, it's easy plant, has a good smash, and I feels nice to grow. But yet again that would be only my personal choice; we have a large selection of seeds. It all depends on what you prefer."