Cannabis branding is a crucial strategy to build legitimacy and interest that will drive recognition and repeat sales. Previously the image of marijuana arouse connotations of fringe group slackers and black market activities. As legalization is becoming mainstream, so too is the capacity for marijuana. Evan Horowitz, Co-Founder and CEO of WeedClub.com, told Forbes, "Branding will be the difference between success and failure in the emerging legal cannabis business." Cannabis branding will bring greater legitimacy to the industry and offer trust for new patients and consumers. The way cannabis products are presented needs to be sleek and professional to appeal to an increasingly sophisticated market and to break these negative perceptions. As many different entrants to the cannabis industry emerge, it is increasingly important for brands to express their niche and how they differentiate from the rest.
Your Brand Should Declare Trust
"[In marijuana branding], there is nothing more important than building trust," says James Kennedy, founder of Apothecanna, tells Co.Design. Advocates have fought long and hard for these business relationships to be able to exist. Now that they do, cannabis branding needs to present the same level of professionalism that is expected out of any other legitimate industry.
Create a Safe Space for Discovery of Products
Ryan Mungia, discusses the sleek interiors of Cannabis retailers in his book, Pot Shots, "more dispensaries will utilize architects and designers as a way to offer their customers a sense of legitimacy and cache to what many still consider to be a questionable industry," Cannabis branding across the board must create a sense of trust and legitimacy, moving away from black-market linguistics and style into professional and trust-worthy brands. Doing this in cannabis branding elevates the brand experience to feel less like the back of a stranger's car to something similar to an apple store. We really like the feel of Green Pharms in Mesa, AZ, Harvest, in San Francisco, CA, and The Reef in Detroit, MI.
Whether or not you are branding a dispensary, the products located in there should look as if they belong. This means that they will be curated and expected to have the same degree of professional, sleek branding as the stores themselves.
Consider the Many Different Consumer Segments Interested in Cannabis
Reasons for cannabis use now differ from serious medical conditions to a recreational relaxant across a variety of demographics in different situations.
"The industry will evolve and stoner culture will be less and less prevalent," Leslie Bocskor, President of Electrum Partners said at the Marijuana Investor Summit. "Eventually, we won't think of Cheech and Chong when we think about cannabis, just like we don't think about geek culture when we think about Amazon."
Cheryl Shuman, Founder of Beverly Hills Cannabis Club, and Marijuana Branding focused Marketing Agency, Cheryl Shuman, Inc. believes that "Women are the secret to this whole thing. She continues to tell Fast Co "I'm a mom in my fifties, and I try to make products that women want to buy," She refers to this segment as "Stiletto Stoners", working women who make the majority of purchasing decisions for their household. They aren't afraid to unwind at the end of the day with cannabis
Be sure to look beyond the mirror; consider elderly entrants, veteran connoisseurs, or young professionals. Cannabis users come in all backgrounds and price points that offer branding opportunities similar to other major industries. Consumers may be looking for signals on sustainability, the farming process, quality, effects, lifestyle, or other subtle attributes. Also, consider occasions for use since marijuana branding should differ if taken with edibles, in a drink, or in vapes. The branding of your products should reflect those desires from those who are most likely to purchase them.
The Customer Experience has Evolved Beyond a Measly Brown Bag
Kary Radestock has been working in the packaging industry for twenty years. Now the CEO of Hippo Premium Packaging, Kary helps new Marijuana business navigate cannabis branding by creating an aesthetic for their products.
Kary told the High Times, "If it's not packaged professionally, the business isn't going to be able to instill confidence and build a relationship with that consumer."
Check out some packaging that we think is at the forefront of marijuana branding
Legal by Mirth Provisions – contemporary with notes of nostalgic classical bottling reminiscent of 80's beers.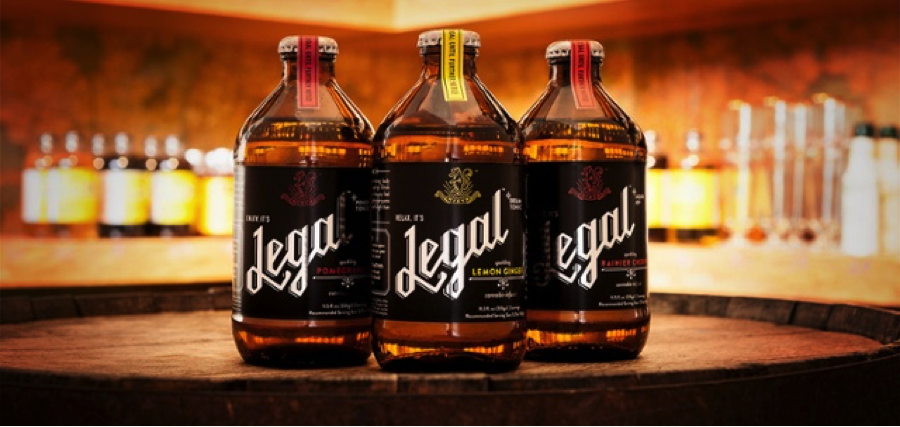 Leafs by Snoop and Snoop Dogg x G Pro – builds upon the already powerful Snoop Dogg image by expressing uplifting, vibrant, and carefree vibes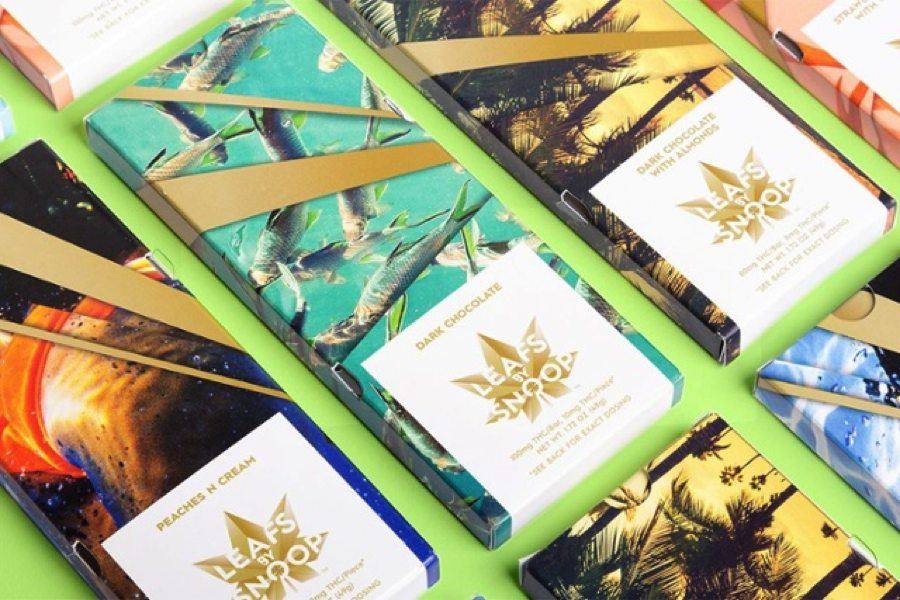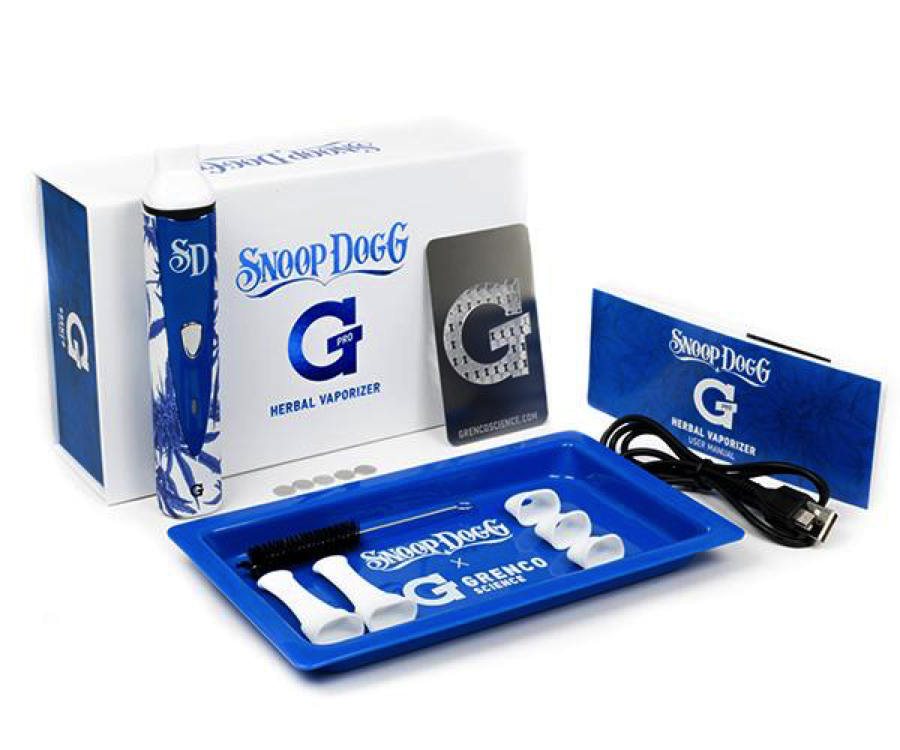 WYLD – organic, earthy, minimalistic for simple yet whimsical experience of consuming their edibles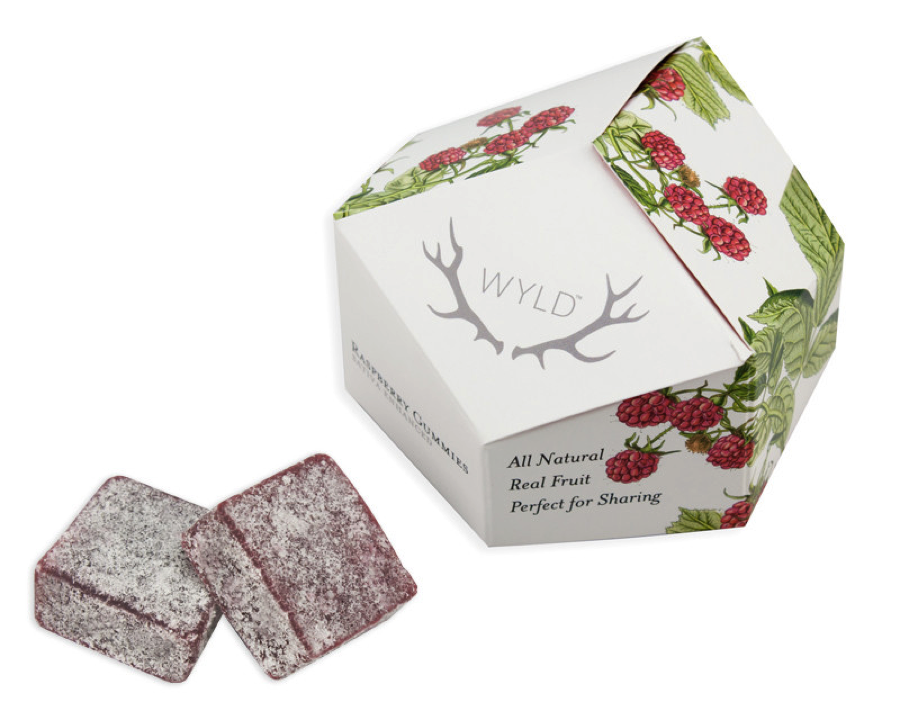 Consider your marijuana branding to create trust, an excellent experience, remain professional and gain repeat customers and a share of the Green Rush.