Let me run a scenario by you; you walk into a local supermarket drinks aisle and find shelves full of bottles marked "juice". You resonate with the "JUICE" branding on one of them, grab a few bottles to try and all of them taste different despite looking virtually identical. Would you ever play this "Russian roulette" again? Probably not, and even if you did find the perfect taste profile for your taste buds, no shot you know what flavor it actually is or how to find it on your next trip to the supermarket.
The Challenge
The cannabis vape consumer faces a similar challenge in today's marketplace, where unmarked carts, branded or not, have somehow become a norm. If you are lucky, at the point of purchase there's clear differentiation on packaging, however once you take them out of the box – your guess is as good as mine on what strain you're vaping on. How many of us have drawers full of carts and have absolutely no clue about what's in them? Now, a savvy cannabis connoisseur would probably differentiate a Sour Diesel from a Tahoe OG, but we are a very small percentage of the overall addressable market. Most of our target audiences haven't touched weed since college and an informed consumer experience is what builds brands. So why is it such a tall order to resolve this with a simple imprint on a cartridge?
Performance Uncertainty
To understand how this became the norm, we have to look at the root of the issue and how these cartridges are actually made. Take you mid-level Producer that moves units and let's say they decided to roll out a new brand with four specific flights. Let's assume they're projecting sales of 30k carts a month, so they go ahead and pull the trigger on a hardware order of 100k units, just to be safe. Working with very limited data and operating on experience and gut feel, most hardware orders wind up being an equal split – 25k of each branded cartridge with a strain imprinted on each one. Seems like a good and solid move at the time…. Then hardware comes in. If the LP is wise enough they fill a small portion of the hardware, enough for the next two weeks perhaps and push to market. Then the market responds, and it turns out that one out of four strains is not performing as well as expected or in many cases fails to attract attention altogether. The fact that you and your buddies liked it, doesn't guarantee that the market will respond the same. And here you go, you are stuck with 25k or so branded carts with strain identification and have no way to move them – that's $50k of your budget frozen on the shelves of your warehouse. This is not limited to small and medium size LP's, this is the reality of the cannabis marketplace and many large players, both medical and adult use have millions invested into marked and branded hardware they have no clue what to do with. This is the key to why we are seeing so many unbranded cannabis vaping products on the market – the reason is risk.
Houston We have a Problem
As I travel the states, many recreational and medical markets have accepted unbranded hardware as a norm and purchasing managers don't even give it a second thought if the box clearly identifies the product. From a user standpoint, this is an incredibly significant problem, and it is beyond me how regulators have not addressed this in most markets. In a mild form, I play Russian roulette with my vape carts on a daily basis and the desired outcome is not always successful, this is especially problematic during active hours. The bigger effects of this come to light in medical applications where strain and desired effect is the key reason for consumption. We feel that this is an issue that must be proactively addressed by the industry before it becomes a regulatory nightmare.
The Solution
Many brands are very clear on this issue and are taking on the risk of clearly identifying their products. Others use half measures with icons or stickers, which get removed or fall off in the process. But a very hefty share of the brands don't even try to resolve this issue on the consumable product itself.
We clearly realize that risking a $2 per SKU investment, on average, is a tall order at scale. The Blinc product design team has been working to create tools and systems to provide a cost-effective solution. One of them is as simple as swappable silicone band called an Impact Halo. Besides giving you the opportunity to inform the user of the strain and swap the Halo onto any of your branded carts, it offers an added benefit of impact protection.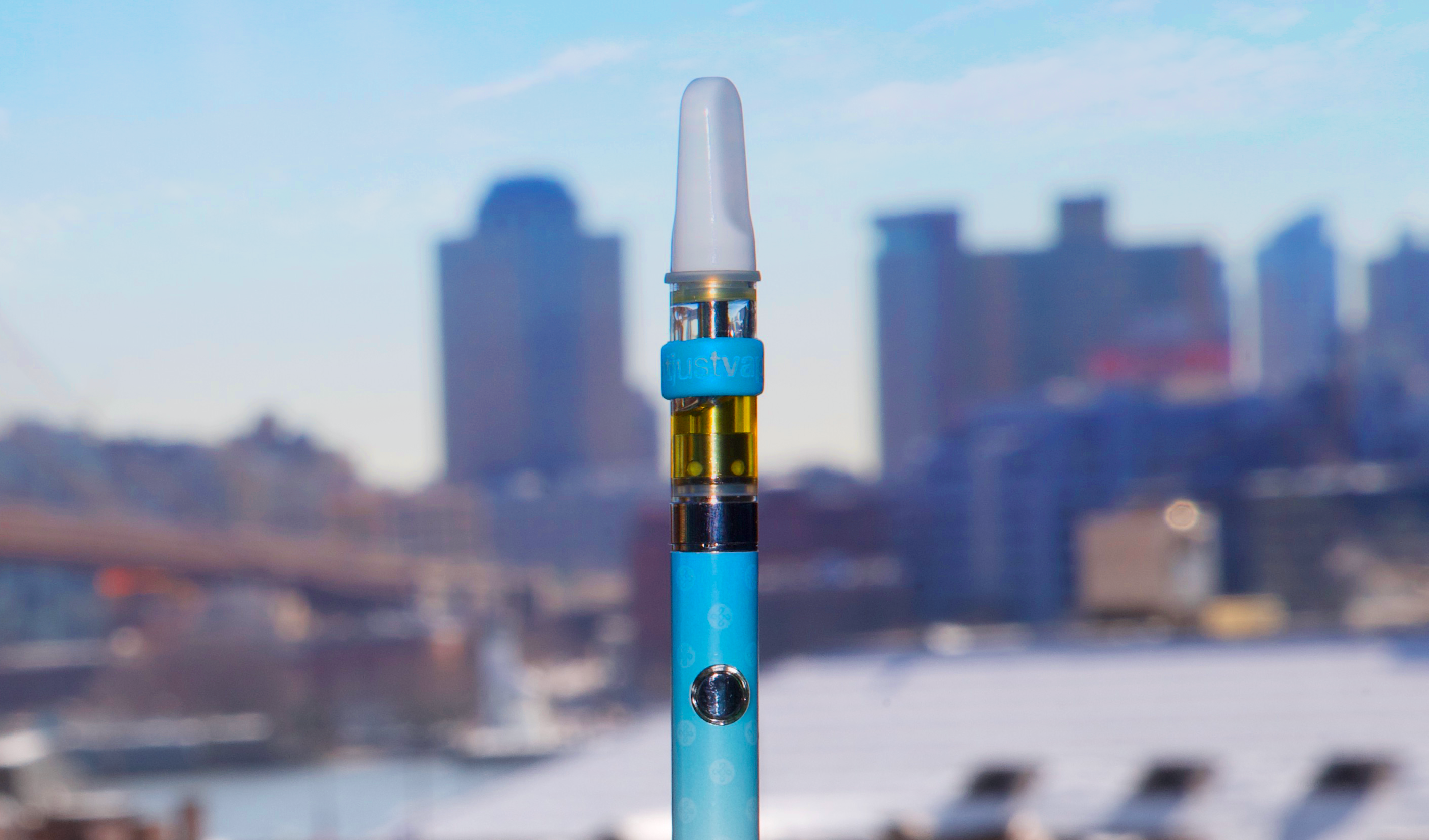 In the coming months we will be releasing a number of different solutions which will allow LP's to brand "Powered by Blinc" cartridges and disposables at will – for pennies, not dollars. I personally hate not knowing what I am vaping on and literally everyone we asked has come across this challenge. This no way to build a well-balanced marketplace and scale adoption, status quo must change.
#notjustvapor